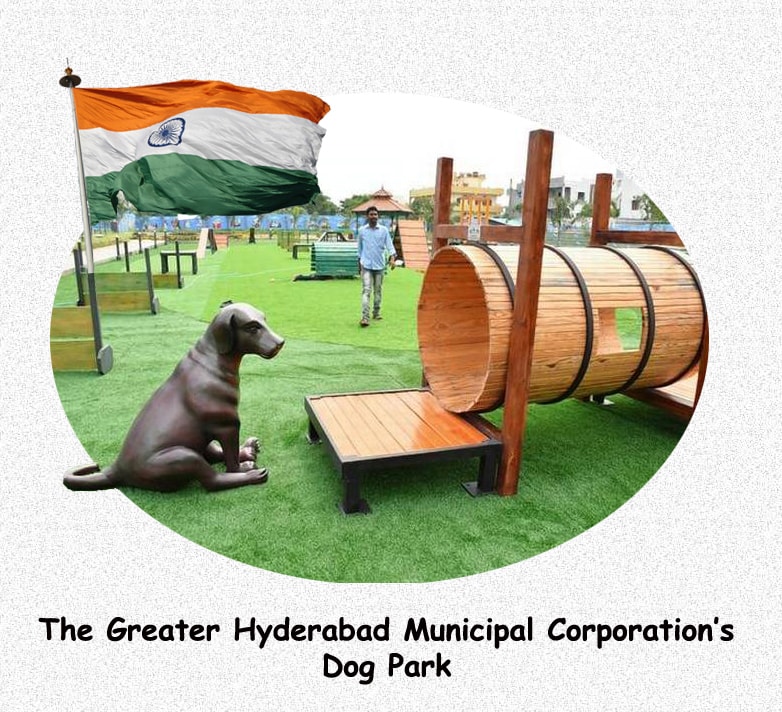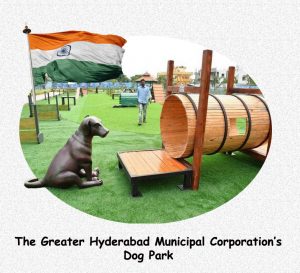 भारत में अच्छी तरह से योग्य कुत्ता और बिल्ली पशु चिकित्सक 

Well-Qualified Dog & Cat Veterinarians In India
Ron Hines DVM PhD
Good local veterinarians can be hard to find.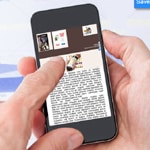 Click Here To Add Your Well-qualified Dog & Cat Veterinarian In India To This List  
February 12, 2019
Hi Dr. Hines,
Thank you so much for your response. As you mentioned in your response, in India we cannot find many qualified veterinarians or veterinary hospitals with better infrastructure. For first question, many do not consider veterinary science as a professional option and for second one even I'm looking for veterinarians with better knowledge and treatment options. Biggest problem in India is we just can't decide which veterinarian offers better services. Yesterday I've been searching in Google for availability of any veterinarians close to my town but I couldn't find more than two Govt. veterinary hospitals within 60km radius. However, I've looked for veterinarians in our nearest cities and yes, I've found a few vets but I'm unsure of their practices or experience. I'll simply put it like this, if any pet in my town needs a X-ray or any other sophisticated test for a pet we just need to travel 120-140 km for that. Veterinary hospitals are not as many as those of humans (may be because we outnumber them :-)). I've been looking for better veterinarians in my state and I'll definitely let you know if I found any. Please feel free to ask if you have any other queries.
Regards, Uday
*************************
November 26, 2018
Dear Dr. Hines,
Greetings from India! 
I just wanted to thank you for the fantastic website you keep. Especially the articles about blood values have been immensely helpful to us.
We work in Goa and there are no specialized animal laboratories so the results are generally compared to values for humans. 
The differences may not huge but often we find that looking at the values given by you is the determining factor to treat or not to treat.
Best regards,
Fionna at Stray Assist  
*************************
December 12, 2018
Hi,
I have an Indian dog. He is about 12 months old. I have no idea about his lineage as he landed up on my doorstep on 24 January 2018. Since October he has lost his appetite was vomiting. The vet diagnosed him with gastric and was given Omez20 and Diovol for 10 days. His appetite improved a bit. But not fully. A second round with the vet and he was put on Demamarin medium 1 tablet for 20 days. Again very little improvement. On 9th December the vet ordered a blood work. I am attaching the same below. Now he has been prescribed silybon syrup 7.5 ml twice daily for 20 days. There is no improvement. He has been taking vitabestderm (Omega 3 and 6 supplement) since past 1 and half months. He was prescribed this medicine as he hardly has hair and hair follicles have not grown. Stool and urine is normal. Strangely even without eating much he is passing solid stool. At present he eats one meal of bones only (2-3 pieces). Refuses any form of carbohydrates (rice or wheat). His last deworming was done end of November.  His activity level is the same.
Regards,
Jayashree B.
Kasturba Nagar Ashram Road
Guwahati, Assam  India

*************************
May 17, 2017
Respected Doctor ,
Thanks for your email in response to my request. 
My Dog is healthy now.
Actually initially his liver test results were indicating HE.
But later on he was suspected diagnosed for E. cairns infection. The doctor started treatment with Tab Doxycycline along with some liver tonic and B complex injections . Surprisingly with in two days the treatment started responding positive and after 21 days of doxycycline he almost recovered from the disease. If you need to see the blood test reports, please let me know. Whenever you come to India please let me know. I'll be very happy to see you and to make your visit memorable.I'll be obliged. 
Regards 
Arun G. 
Himachal Pradesh , India
*************************
January 22, 2017
Hello Dr Hines,
I have been following your articles since the past few years and find the question and answer sessions along with the articles, extremely helpful. Especially so, because where I come from, there aren't any (what i would consider) vets with good diagnostic skills and equipped clinics. We live in Auroville, an international township in South India, with our two dogs Chico & Jenny. Chico is a 9 year old, male, Indian bear hound and Jenny is a 3 year old, female, Doberman. In 2015 September, they were both diagnosed of Heart worm through a snap test and in Jenny's case also some chest x ray's. We had taken both the dogs to the city – Chennai, which is some 3 hours distance away from where we live and has the only reliable (according to me), vet, with good diagnostic skills and the accompanying equipment at his clinic. All the clinics in our locality do not have x-ray equipment, blood testing equipment, ultrasound scan machines etc so driving the 3 hours there is the only option for us. When our dogs were diagnosed with Heart worm, we were not aware of what it was – the Vet was extremely surprised as he had never seen any cases of heartworm in the city. India is supposed to not have Heart worms and medication and preventives are not available here. So we got the Immiticide injections from Europe and the preventives (Kiwof Hart) from the US. Even the snap tests are imported from the US. I am writing to you now, because it seems that Jenny has been reinfected and we would like to know of the treatment protocol to follow. We are also wondering where we may have done wrong in the protocol. Our Vet has treated this the first time.
Shama,
Auroville, Viluppuram Tamil Nadu, India
*************************
November 1, 2016
Dear Doctor,
Our 11 year old Maltese, Sophia, has suspected HE [hepatic encephalopathy] and is suffering from all the same symptoms you listed. He got worse over the last few days and started hitting his head, constant pacing, and head hanging to the right side. He's been suffering from ascites and muscle loss since he got a lepto vaccine in June. I'm trying to gather as much information on this as I can. I would like to know your current diagnostic and treatment guidelines. We want him to gain muscle mass and also know what foods to feed him. Also, they suspect he lost sight in his right eye, [and has IBD] is this permanent or temporary?
Thanks so much for your help.
Sophia & Vishaan
*************************
October 19, 2016
This is an awful time and I'm so grateful for spots of kindness like this, yours.
Adi is a 5 year old pariah dog / street dog from India. She was spayed very young, but before I got her. She's healthy – though she was a little overweight for the past three years. Two months ago we got down to her lowest, a healthy 60 lbs. Adi twisted her knee month ago and limped a while but not for long. Twice between then and now she seemed to twist it again – yelp and limp but then get better. 5 days ago she chased a crow, screamed mid stride, and hasn't put her right rear leg down since. Two vets have diagnosed a full cruciate rupture. We did x-rays and nothing else wrong. She isn't on any pain medication – I took her off because her tummy was so upset. She is on Cosequin. She doesn't seem too sore but I'm worried I should still be giving her anti inflammatories. I'm lifting her in and out of the truck and a dog stroller I bought 4-6 times a day and she's getting short leash walks to potty.
G-dahl, India
*************************
October 10, 2016
Hi,
I live in India. My  pet is a Labrador Male 7.5 year old and 60 kg weight. My pet had its 1st fit (seizures) in September 2015 his vet say its due to heart but his ECG in normal . Now his treatment not helping my pet , then i change the vet the new vet check him and take his heart x-ray say its normal , hb is 8.4 , creatinine is 4.8 , bun level is 46 he said it due some kidney problem he start treatment for kidney and fits, his creatinine levels reduced while dripping from 4.8 to 4.1 then he put him on oral medicine, creatinine comes down to 3.8 in one month and after 3 months fits are gone and medicine of fits removed, but after that creatinine levels are going up and down while dripping and treatment. He suggest for x-ray of abdomen, which is normal then he ask for ultrasound which say it is a case of chronic renal failure, kidney shrunk, sediments in both kidney, but my vet say its a case of chronic renal disease.
Gurmeen S. 
*************************
September 2, 2016
I am turning to you for desperate help. I am an expat living in India and my 11.5 yr old lab, Joji Singh, has a lot of the symptoms, which you mention in your web article pointing to Hepatic Encephalopathy. I have gone from doctor to doctor, unable get any clarity at any juncture.
All my best,
Eliana K. , New Delhi, India
*************************
July 21, 2015
Hi Dr. Hines,
I have a 8.7 yr old Labrador. She has a round opening kind of a sac which is pinkish in color just below the tail and often white 2 inch worm oozes out of it. She often scoots. Is it a dreadful disease? Her vet is treating her with antibiotics. Will it cure the disease ?
Thanks,
Tejaswini S., India
You are on the Vetspace animal health website
Visiting the products that you see displayed on this website help pay the cost of keeping these articles on the Internet.