A Wildlife Rehabilitator's Guide To Dealing With Dehydration And Toxic Heat Shock Proteins In Baby Birds
Ron Hines DVM PhD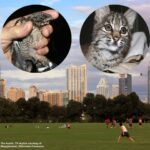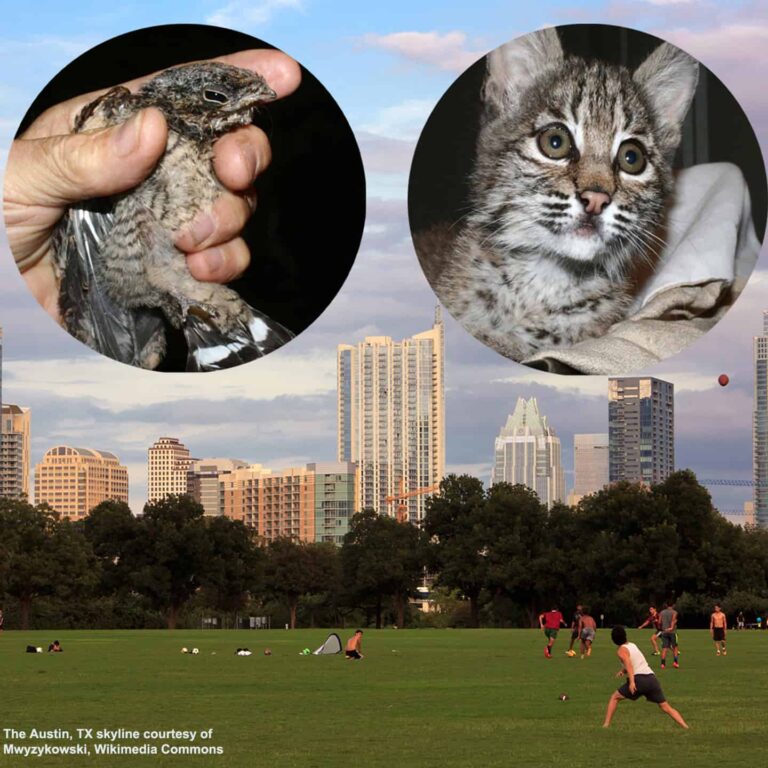 All Of Dr. Hines' Other Wildlife Rehab Articles
This article is in preparation
Its nesting time in deep south Texas. Providing caring to the little birds that come in to my facility, Rio Grande Valley Wildlife Rescue has kept me from writing this article. When things slow down in the fall I hope to tell you about the dangers of dehydration and heat shock protein and what I have learned over the years that you can do to save these little creatures.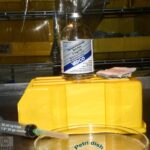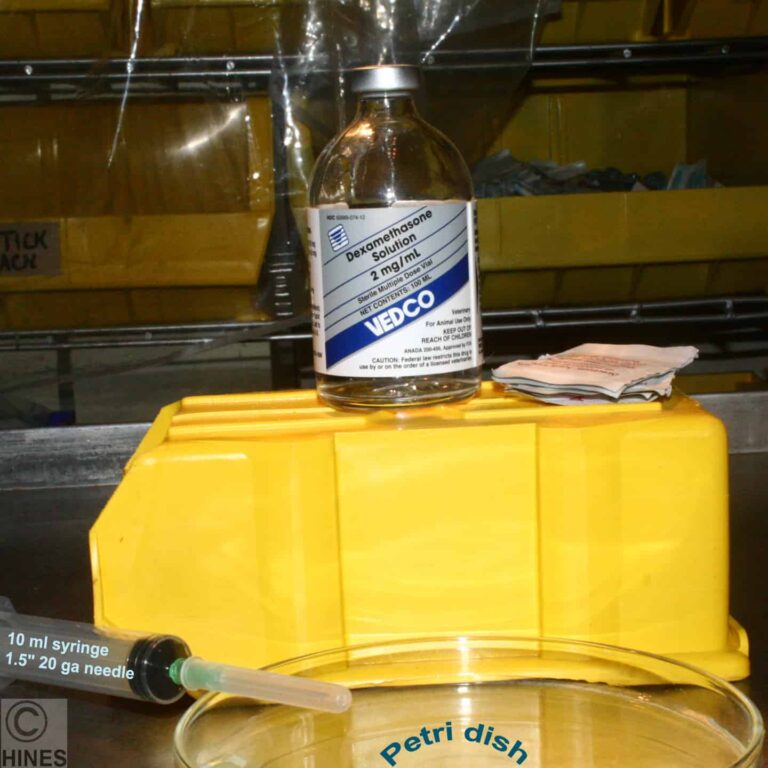 add starling urate photo here.
Vital HN® is a human Abbot product: Its ingredients are Protein (partially hydrolyzed whey, meat and soy proteins), carbohydrate (corn maltodextrin, sucrose, lactose), fat (MCT, safflower oil), vitamins, minerals; low lactose, residue; vanilla flavor; gluten-free; lactose <0.25 g/packet. It is suggested as a supplement or sole-source nutrition for patients with chronically impaired GI function (eg, maldigestion, malabsorption, inflammatory bowel disease, pancreatitis, radiation enteritis). It comes in boxes of six 79 gram packets.
Virbac Rebound® Recuperation Formula comes in two versions, one for dogs and one for cats. It contains Glutamine, Arginine, Taurine, Omega-3 & Omega-6 Fatty Acids + Prebiotics to support gastrointestinal health and immune function, and support eating and drinking for recuperating dogs and cats of all ages. It is not suggested as a complete diet. Rather it is a fluid therapy suggested during recuperation following surgery or sickness.Contains essential nutrients, antioxidants, omegas and prebiotics. Formulated to promote hydration, nutrition and immune support. Rebound is a low calorie product containing: Water, spray dried chicken liver, Poultry broth (concentrate), Poultry fat, Maltodextrins, Lecithin, Rapeseed oil, Modified corn starch, Powdered cellulose, Inulin, Fructooligosaccharide, Guar gum, Xanthan gum, Taurine, Vitamin A Supplement, Choline Chloride, Vitamin E Supplement, Thiamine Mononitrate (source of vitamin B1), Niacin, Riboflavin (source of vitamin B 2), Pyridoxine Hydrochloride (source of vitamin B 6), Vitamin D3 Supplement, Vitamin B 12 Supplement, Folic Acid, Biotin, Calcium Carbonate, Potassium Carbonate, Sodium Tripolyphosphate, Ferrous Sulfate, Zinc Sulfate, Manganese Sulfate. The Suggested dose is 1 ml/lb to be given in small frequent feedings orally or by tube for up to 48 hours post surgery or trauma.
Similac® Special Care Premature Infant Formula #56267 Unflavored liquid. A 24 Cal/fl oz iron-fortified feeding for growing, low-birth-weight infants and premature infants who may need extra protein to help support growth.Water, Nonfat Milk, Corn Syrup Solids, Medium chain Triglycerides, Whey Protein Concentrate, Lactose, Soy Oil, Coconut Oil. Less than 0.5% of: C. Cohnii Oil, M. Alpina Oil, Beta-Carotene, Lutein, Calcium Phosphate, Ascorbic Acid, Potassium Citrate, Calcium Carbonate, Soy Lecithin, Monoglycerides, Magnesium Chloride, m-Inositol, Sodium Citrate, Carrageenan, Potassium Hydroxide, Ferrous Sulfate, Choline Bitartrate, Taurine, Choline Chloride, Niacinamide, L-Carnitine, Zinc Sulfate, Potassium Chloride, Salt, Potassium Phosphate, d-Alpha-Tocopherol Acetate, Calcium Pantothenate, Vitamin A Palmitate, Cupric Sulfate, Riboflavin, Thiamine Chloride Hydrochloride, Pyridoxine Hydrochloride, Folic Acid, Manganese Sulfate, Biotin, Phylloquinone, Sodium Selenate, Vitamin D3, Cyanocobalamin, and Nucleotides (Cytidine 5'-Monophosphate, Disodium Guanosine 5'-Monophosphate, Disodium Uridine 5'-Monophosphate, Adenosine 5'-Monophosphate). Contains milk and soy ingredients.
Prefer raw blended whole egg 1:3 water
Range, diet in the wild, dexameth+ 0.45% sometimes brings back foundlings on death's door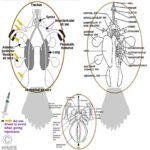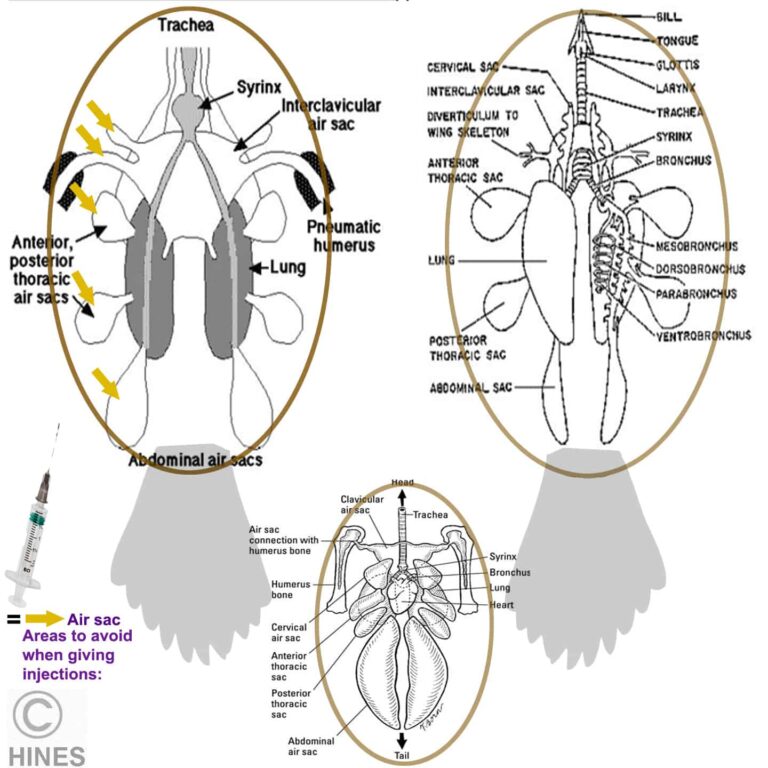 Giving subcutaneous fluids to small songbirds requires training and experience. Is best done by two people working together. One to hold and one to inject. If you have not performed this procedure many times, it is easy to tear the skin when the baby moves during the time the fluid is being injected. The gauge of your needle needs to be the smallest available and your finger pressure must prevent the fluid from flowing back around the needle onto the skin rather than beneath it. You must also take care go into and out of the skin as you pucker the skin up for injection or to deep into the body. If you penetrate into an air sac, the bird can almost immediately drown because abdominal air sacs communicate directly with the lungs. Fluid entering any of those air sacs can result in almost instantly drowning the nestling.
You are on the Vetspace animal health website